The Mountfield SP46 lawn mower is a self propelled lawnmower with mulching facility. It makes it an ideal lawn mower for small to medium sized lawns up to 40m x 40m. The cutting width is 46 cm and the engine is a powerful Stiga Autochoke 139cc engine. The single lever height of cut adjustment has 6 positions which range from 22 – 65mm.
POWERED BY STIGA 139CC PETROL ENGINE
SELF-PROPELLED
46CM CUTTING WIDTH
60-LITRE TEXTILE GRASS COLLECTOR
MULCHING PLUG INCLUDED
2-YEAR WARRANTY
The grass bag is large 60 litre grass collector with bag full indicator. The mulching plug is included which means you can cut the grass without collecting it in to the grass bag. There is a 2 year warranty for domestic users.
What else will I need to buy with my SP46 lawn mower?
Lawn mower oil
Petrol
OR, Masseys will assemble and check your lawn mower, add the correct amount of engine oil and add some fuel all for just £10.00, so it is ready to cut grass!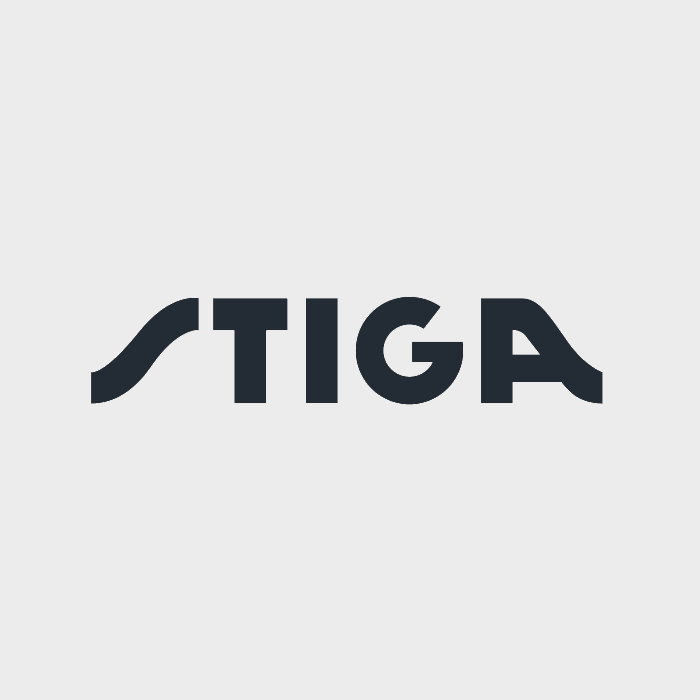 The Mountfield SP46 lawn mower is a versatile self propelled lawnmower powered by a Stiga 139cc 4 stroke engine with a robust steel body with a powder coated paint finish for longevity. You can collect clippings into the large 60 litre capacity grass collector, or if the grass is longer remove the collector and rear discharge or simply insert the mulching plug and drive in mulching mode. Mulching enables you to finely cut the grass clippings into a nitrogen-rich mulch which is recycled back into the lawn as a natural fertiliser.
Easily operated by a single lever, the 46cm/18″ deck has a choice of 6 cutting height positions ranging from 22 to 65mm and will produce a great finish on your lawn and is ideal for medium sized lawns. The engine is very easy to start, with a standard recoil rope system and the handles can be easily folded for convenient storage.
If you want the push version of this mower the you might want to consider the Mountfield HP46 self propelled model or view our full range of Mountfield lawn mowers.
---
Side discharge is ideal when you need to cut longer grass and don't wish to collect.
Mulching function:
Grass clippings are recycled back into the soil, returning valuable nutrients and saving you time and money!
Specification
| | |
| --- | --- |
| Cutting method | Collecting, Mulching, Rear discharge |
| Mulching function | Yes |
| Cutting width | 46 cm |
| Deck material | Steel |
| Cutting height adjustment | Centralized |
| Cutting height positions | 6 positions |
| Cutting height range | 22 – 65 mm |
| | |
| --- | --- |
| Power source | Petrol |
| Power | 2.2 kW |
| Engine Brand | STIGA |
| Engine model | ST 140 OHV Autochoke Powered by STIGA |
| Displacement | 139 cm³ |
| Engine rotation speed | 2900 rpm |
| RPM control | Fixed rpm |
| Starter | Recoil |
| Fuel tank capacity | 0.75 l |
| Engine Oil tank capacity | 0.5 l |
| | |
| --- | --- |
| Pack weight | 29 kg |
| Product length | 1570 mm |
| Product width | 540 mm |
| Product height | 1100 mm |
| Weight | 27 kg |
Please use a fuel stabiliser or Aspen fuel with your lawn mower.
WHAT DOES FUEL STABILISER DO?

Mountfield Universal Fuel Stabiliser contains a carefully balanced formulation based on light hydrocarbon fractions and components specially selected for their performance enhancing properties:
Prevents the degradation of fuel – fuel stays fresh for up to 2 years.
Protects the fuel against oxidation.Prevents gum and varnish build up.
Protects the engine and fuel system parts against rust and corrosion.
WHY DO I NEED TO USE FUEL STABILISER?
Modern petrol now typically contains 5% ethanol. Ethanol readily bonds with atmospheric moisture creating an ethanol-water mix and this oxidisation creates what is known as stale fuel.
As fuel oxidises it can turn to gum and clog jets and other openings in the fuel system. Gummed up carburettors cause serious problems in power equipment such as lawn mowers that see intermittent use or have long periods of storage.
Ethanol blended fuel is also a corrosive substance that can cause the gradual destruction of the metal used in the fuel systems of outdoor power equipment (particularly soft metals such as brass and aluminium). Ethanol also absorbs water, drawing it into the fuel mixture. Water is highly corrosive and when ethanol and water combine it can cause performance problems and fuel system damage.
Good quality fuel stored in an airtight container should stay stable, not oxidise and stay fresh. However the typical fuel tank of a lawn mower isn't ideal for storing fuel. It isn't 100% airtight, so fuel will oxidise in the tank, and over time (as little as 30 days) will go stale.
What is Aspen fuel and why do we recommend it?
There are many reasons why people choose to use Aspen in their garden machinery.
All of these benefits contribute to a better all-round experience whilst using your machinery, making your gardening easier and more enjoyable.
No expensive repair bills caused by stale fuel
Your machine always starts and is ready to go, even after long standstill periods
Lasts for years without deterioration
Aspen does not contain ethanol
Virtually odourless
Less maintenance and a longer machine life
Available in a conveniently sized container
Premixed 2-stroke eliminates the need to mix yourself
Easy to select the correct fuel using the coloured cans and coloured reminder stickers on your machine
Protects your health and the environment